Best Down Jackets for UK Outdoor Life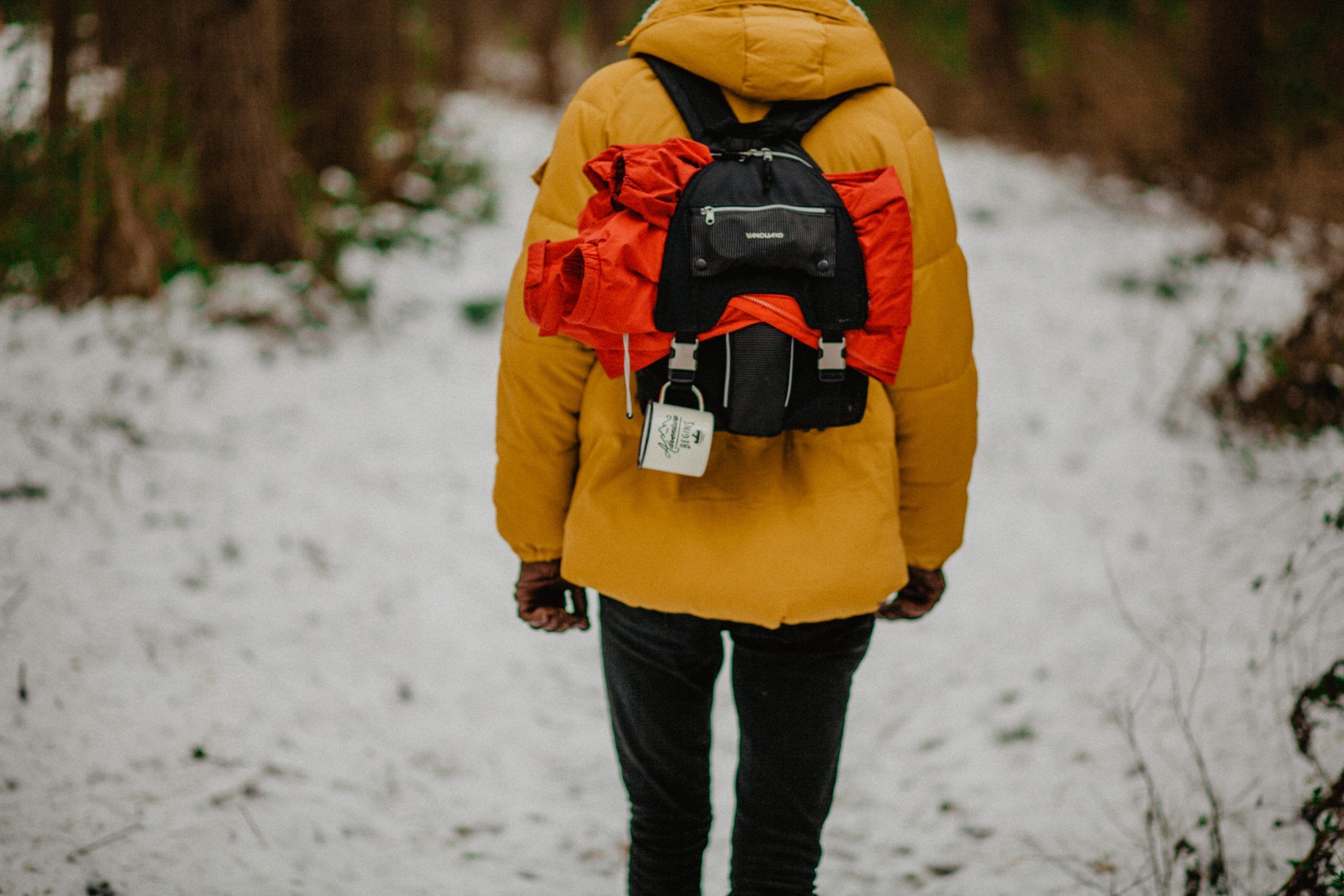 Having a mountain climbing or trekking jacket is essential for withstanding the cold on high ground. Mountaineering is undoubtedly an adrenaline-filled adventure, but it also involves some serious risks. One of the biggest threats is getting cold and even hypothermia, especially in the event of an accident which is beyond your control. Wearing a down-filled coat is one of the most efficient ways of insulating yourself against heat loss and the best down jackets using goose or duck feathers can offer you maximum heat retention when you need it.
We recommend goose down as a general rule for use in UK weather. It has great loft which offers excellent insulation as well as the ability to pack up tightly into your rucksack. Where it falls down is its wet weather performance – even with some form of technical waterproof outer layer (for example Pertex), once the down is wet you rapidly lose heat.
An alternative is to search for a jacket which uses man-made insulated fibers. These coats offer much better wet performance but don't pack down as well. It's horses for courses, and something you have to bear in mind when choosing a down jacket from the many options out there. If you're expecting rain then it may be better to buy real down and then have a waterproof shell in your bag for the occasional downpour.
The down jackets below pass our quality, functionality, and affordability checks. That means you will be ready for your next hiking or mountaineering adventure after purchasing one of them. 
There is something for everyone in this guide, so read on to see the best down jacket on offer currently.
Mountain Equipment Men's Lightline Down Jacket - Best Down Jacket for Value
Dave Macleod, a famous Scottish climber, endorsed the Lightline down jacket. Subsequently, there is a high demand for this brand. Aside from the endorsement, the Lightline jacket has a plethora of excellent features. 
This is a jacket for exploring high altitudes. The manufacturers assure users they can be comfortable even at the lowest temperatures. Therefore, this doubles as a survival jacket for mountaineers. 
The lightweight design is best for backpacking climbers. Another noteworthy addition is the adjustable handcuffs which keep your hands warm. Also, you can tighten the hemp cords to lock in body heat. As a result, such features help protect your skin from the cold blowing wind. 
If necessary, you can adjust the detachable hood. It is attached to the jacket with a zip. The adjustments make the jacket suitable for everyone. Above all, this jacket's features enhance comfort and functionality.
Simond Alpinism Men's Mountaineering Down Jacket
The Simond Alpinism Down Jacket is practical and stylish and excellent value from Decathlon. Tried and tested by mountaineers in the Himalayas, this down jacket will always keep you warm and comfortable.
We are firm believers that wearing a bright-colored jacket is a smart move for mountain climbers. Imagine if the worst happens. Then your bright-colored jacket will make you stand out in the snow. Most mountain rescue missions involve usage helicopters because of the remoteness. Hence, their vision is of utmost importance. It stands to reason that they are much more likely to spot a lost mountaineer wearing a bright blue or red jacket. 
Everything about this jacket is designed with mountain climbing in mind. Plus, the Simond's Men's Mountaineering Down Jacket comes with enough space to allow you freedom of movement. The fitting is loose and comfortable, leaving your arms and shoulders free and flexible when climbing. On the other hand, you can always utilize the sewn-in hood.
Furthermore, there's the abrasion-resistant fabric for the sleeves. Also, Simond's Jacket is compact. It fits easily into your backpack once you decide to give it a rest. The jacket uses duck down, and even the XL version of the jacket weighs only 270g.
The Simond Alpinism undergoes rigorous testing before arriving on a shelf. Therefore, it comes with an assurance to keep you warm in temperatures as low as -29 degrees Celsius (-20.2 degrees Fahrenheit). The results confirm that this down jacket is ideal for high-altitude snowy expeditions. 
Rab Infinity Men's Down Jacket
The Rab Infinity Men's Jacket is famous as Tom Randle's preferred choice, but even without this endorsement, it's an excellent and durable product which is exceptionally well designed. We wouldn't expect anything less from Rab.
This breathable, water-resistant down jacket is great for outdoor climbing. Thanks to the ultimate goose down insulation it is suitable for high mountain expeditions and therefore carries the 'Infinity' tag. This is the best choice if you want a combination of practicality and comfort.
One particular safety feature stands out and is worth a mention. The Rab Infinity features a two-way front zip, allowing easy access to your harness and lines. This means that it can zip down from the top, or zip up from the bottom. You can therefore stay warm and climb safely. 
The Infinity jacket comes with smartly located pockets, strategically ensuring you have easy access to anything you might need. In addition, the Rab Infinity jacket features zipped insulated chest pockets, and internal stretch mesh pockets. This means you can keep all your items secure when you climb up to the mountain peak. 
Thankfully, this is one of the best mountain jackets for offering decent space in the hood. Hence, you can wear a climbing helmet under it. Plus, the designers filled the hood with down stuffing. Lastly, the hood offers a stiffened frontpeak, which is stylish and compatible with your climbing helmet. 
Rab Men's Valiance - Fully Waterproof down jacket
Another one of Rab's Down Jackets that made our list is the Valiance Jacket. Sold in two practical and bright colors, the Rab Mens' Valiance Jacket is one of the best down jackets on the market. What makes the Valiance Jacket qualify for a spot on our top seven list is that it is fully waterproof. After all, very few down jackets on the market check that particular box.
The Rab Men's Valiance Jacket offers many practical features. For instance, it has a larger-sized hood that comfortably accommodates a safety helmet. Also, there is a front zip with an internal zip baffle. Thanks to the adjustable cuffs, this jacket can sustainably retain heat and allow easy movement when mountain climbing. 
Finally, this is a lightweight jacket through and through. It weighs only 600g which is a significant advantage. Most climbing gear and accessories are comparably way heavier. However, it is far better to start your adventure with as little burden as possible. That's why we recommend a lightweight jacket like the Rab Men's Valiance jacket.
Check out our full long-term test of the Rab Valiance jacket.
Decathlon Forclaz MT900 Down Jacket
This water and wind-resistant down jacket is great for extended outdoor hikes. Although it is not appropriate for extreme temperatures, this jacket will certainly do its job and keep you warm in chilly weather. The lowest temperature that this jacket can stay effective for is -18 degrees celsius (-0.4 degrees Fahrenheit). Plus, although not fully waterproof, this jacket has waterproof shoulder and hood panels. However, the makers advise users to avoid exposing it to moisture. 
The jacket is excellent in preserving your body heat. So, you can be hiking in icy conditions and never feel the cold. This is possible thanks to the zipped air vents that permit perspiration. Otherwise, you will feel extremely hot and uncomfortable. 
Also, there are other innovative features of this jacket. To avoid the usual wear and tear due to harsh conditions, Forclaz added inserts on the shoulders and wrists to the down jacket. The purpose of these inserts is to withstand friction while climbing.
Jack Wolfskin Helium Down Jacket
The Jack Wolfskin Helium Down Jacket fits easily in any hiking backpack. It is a classic-looking down jacket (90%/10% ratio of duck down to feathers), which is always in style. The jacket has a fixed hood and two zip pockets to warm your hands and carry some small items securely. 
In addition, the Jack Wolfskin Helium Down Jacket is surprisingly compact and can be stowed away inside its own pocket. Hence, it can be rolled up and folded for easy storage. The weight is 450g which is reasonable for a coat of this wamth.
We like that it uses a partially water-resistant fabric on the outside which can fend off showers and should keep you comfortable on your next mountain mission for not too much money.
Crux Women's Halo Down Jacket - Maximum Warmth
This entry is our best choice for all lady mountaineers, especially if you feel the cold. The Crux Women's Halo Down Jacket sports a slick, feminine design but is also exceptionally good at keeping your heat in and the cold out.
It's certainly not the cheapest option on the market, but we found that the 900 fill power polish goose down performed exceptionally well whilst maintaining a slim profile. It has a classy, snug fit which extends over the hips. 
Aside from the jacket's unique cut, it is just as functional and practical as men's jackets. Just be careful when selecting the size as the snug fit is suitable for smaller frames – we'd recommend buying a size larger than you typically wear. In any case, the designers have shown good understanding of how to combine mobility for walking/hiking/climbing with that all-important comfort.
We would class the Crux as a 'water-resistant' down jacket rather than waterproof. There's a decent fixed hood (i.e. non-removable) and there are two zip pockets at the sides which are large enough to hold your stuff securely. Lycra bound cuffs, hem, and hood also help keep warmth in very effectively.
A particular highlight is the full two-way front zip with an inner baffle. This inclusion makes the jacket suitable for all conditions, including mountain climbing. This front zip will help you use a harness, lines, and other climbing safety equipment. 
Buying Guide
When purchasing clothing online, especially protective gear for the outdoors, it is important to consider the following tips. 
Always check the sizing chart to help you identify the jacket's proportions. Consider that you will most likely be wearing multiple lays underneath it; hence look for a slightly bigger size. In addition, it is best to double-check your measurements before you finalize your purchase. Also, it is helpful to read the reviews regarding whether a jacket is true to size.
Your down jacket is ultimately going to be an investment. If you spend a lot of time mountain climbing, consider purchasing a durable down jacket that won't let you down anytime soon. Sometimes, this means spending a little more money, though. However, always consider the conditions you'll probably come across. So, spare no expense for your safety and well-being. A few more bucks here and there mean nothing in the long run.
Functionality Over Fashion
As we have mentioned before, the purpose of your down jacket is to keep you warm and dry in unfavorable conditions. However, expect that some of the most stylish-looking down jackets might not always be the most practical. Mountain climbing is quite risky. A bright-colored down jacket could be a lifesaver when risking getting lost out there. Such colors are easier to spot in natural environments compared to neutral ones.
It is worth remembering that unless you are climbing with a Sherpa, you will be carrying everything with you up and down a mountain. Hence, you will have a better experience if your burden is light. Choosing the jacket with the highest insulation has its perks. However, it might prove impractical after a while. You wouldn't want to feel as though you are carrying a duvet up a mountain. Likewise, if you choose the lightest jacket, it could have less down in it, failing to keep you warm. Therefore, it is important to find the perfect balance regarding the jacket's weight and function. 
Frequently Asked Questions
1. How do you clean your down jacket?
Most down jackets are washing machine and tumble dry friendly. Check the tag for proper cleaning instructions, though.
2. Are all down jackets waterproof?
Unless the makers specifically indicate it, most down jackets are usually not waterproof. Instead, they are water-resistant. 
3. How tight should a down jacket fit?
Your down jacket should be a close fit that still allows you to move your arms and shoulders freely. You do not want to compress and ruin the down in the jacket as it will lose its insulation properties over time. 
4. Do down jackets lose their warmth over time?
The down feathers can lose their lofting and insulation level over time. However, several factors can determine the rate at which your down jacket depreciates. These factors include the frequency of use and your maintenance routine. 
5. How do you fluff a down jacket if you mistakenly compress it for too long?
To fluff up your down jacket again, put it in the tumble dryer with a sneaker – no other clothing. Set the tumble dryer to a low heat setting and run the tumble dryer for ten minutes. Your down jacket should come out fluffy again.
Conclusion
You should never compromise your safety when heading out to climb or hike through mountain paths. Out there, the weather is unpredictable. Therefore, you need the assurance of a jacket that can keep you safe and warm.
Also, you'll always need to keep the jacket on during such endeavors. Therefore, our list of best down jackets in the UK includes products with compact designs. Hence, when resting, all you have to do is fold the jacket as described. Next, you can keep it safely in your backpack. In any case, it is best to note the items you put into your pockets carefully. This is essential because sharp objects can cause a hole in your jacket. To be safe, do an inventory and organize sharp or flammable objects in a different compartment, far from your jacket. 
However, not all down jackets can keep you dry under the rain. Therefore, please look for a waterproof jacket if you are expecting rain. In other words, always check the label to ensure you are buying the correct product.